Community Performing Arts Collective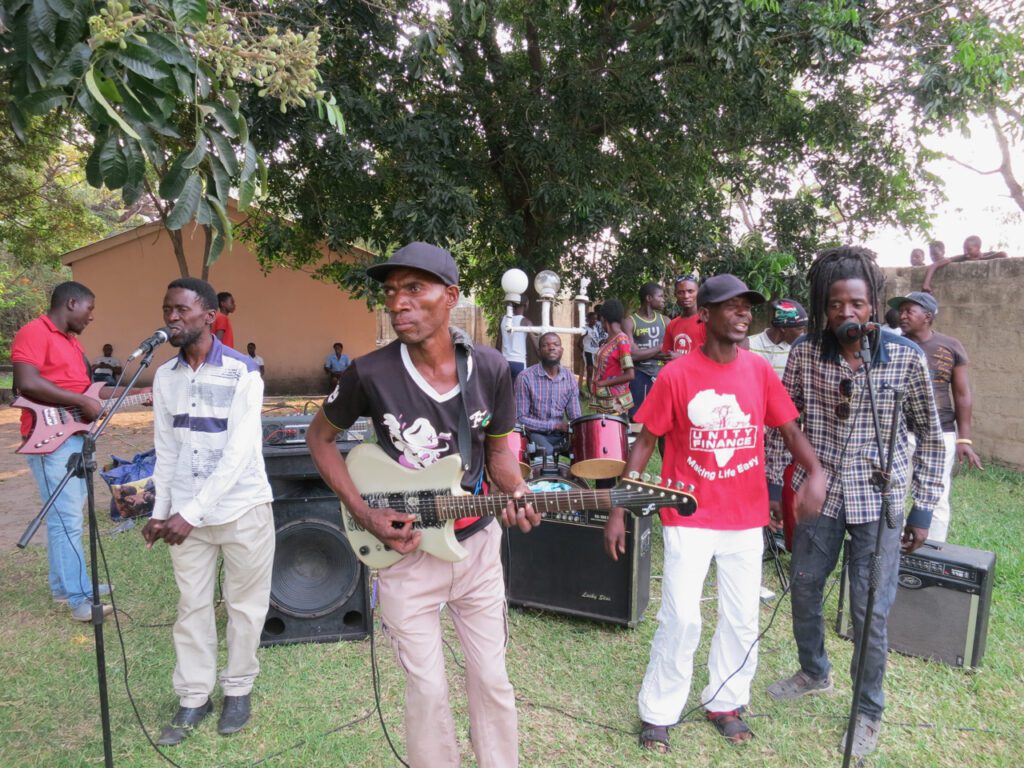 Description
The Community Performing Arts Collective means to preserve, develop, and promote the performing arts in Barotseland and Western Province, Zambia. Our mission is to serve as a bridge between a proud history of music, drama, and dance traditions to a bright future of a land so richly endowed. The collective intends the following:
To connect elder performers with young, aspiring performers to strengthen the link between them and to help ensure traditional practices are passed from past generations to current and future ones.
To combine traditional instruments, tools, and techniques with contemporary documentary techniques. The collective will record performances with cameras, video cameras, and microphones to document traditional practices for teaching and preservation.
To enhance the technical skill by teaching community members how to maintain and repair audiovisual recording and studio equipment.
To enhance the media skills of the community by teaching them how to edit sound, image, and video with modern computer software and nonlinear editing workstations
To use the internet for the distribution of performance media created by the community to promote Barotse performing arts within Barotseland, in Zambia, and abroad while teaching Bartose youth how to make websites and use social media platforms for sales and self-promotion.
To create an exemplar organization for other community-based initiatives.
The Community Performing Arts Collective is founded on the principal of cooperation with the belief that we will all succeed or fail together. Unity of purpose and consensus decisions are required for community projects.
Labor and equipment for the project are donated or purchased with communal studio funds. Artists are not charged for studio or equipment use for approved projects. Artists are encouraged to sell the products of projects completed at the studio for profit. The collective should receive fifty-percent (50%) of revenue from proceeds from projects made with studio resources.
The privilege of participation in the collective is earned on the basis of voluntary contribution of knowledge, expertise, work, and equipment that will be shared among the community. Prospective participants must first contribute to the work of others before being allowed to submit their own projects for consideration.
The collective is lead by a board of directors who allocate the shared resources of the collective to accepted projects. In the initial phase, projects will be proposed, discussed, and selected by board members. In the second phase, the board members will review proposals from other participants, submitted through a formal proposal process.
Founding Members & Officers
Gabriel Mubiana (0760 45 82 53), Artistic Director and Musician Coordinator
Anthony Sinonge, Studio Director
Chrispine Mukuka, Chief Audio Engineer and Community Coordinator
Walubita Kwibisa Nalumango, Secretary and Drama Coordinator
Matthew Peters Warne, PhD (0761 99 54 05), Project Consultant
Operating Officers
X.PD (Mwaba), Studio Monitor
Bassman, House Producer
Artists, Associates, and Collaborators
The following individual have participated in, supported, or consulted on CPAC programming since its inception. We are grateful for their involvement, help, and guidance. We look forward to this list growing ever longer. Many thanks to:
Kabonge Chakwanda, Mike Chikuwa, Enoch, Auntie Flo, Jonathan, Mukombuta Kaliki, Litonga, Mate Mendai, Lady Mooka, Muyunda Mubiana, Judith Mubisi of the Department of Arts and Culture, Fraiziah Mubita Muilezabai, Mungaila Mukwiza, Amulomba Mundia, Kameya Mahonho, Mutemwa Muyangwa, Nawa Mwanamuke, Myinga of Eyes Roll, Lubasi Nalumango of Majesty's Lodge, Akfuna Ngenda, Erik K Nsamba, Dr. Panado, Prince, Western Black Bulls Band, Westside Music, Zambia Association of Musicians—Western Province.